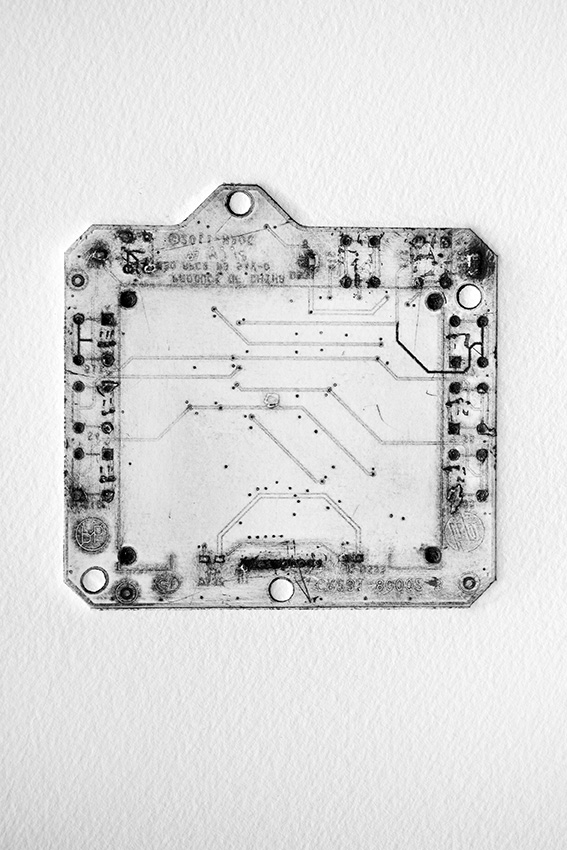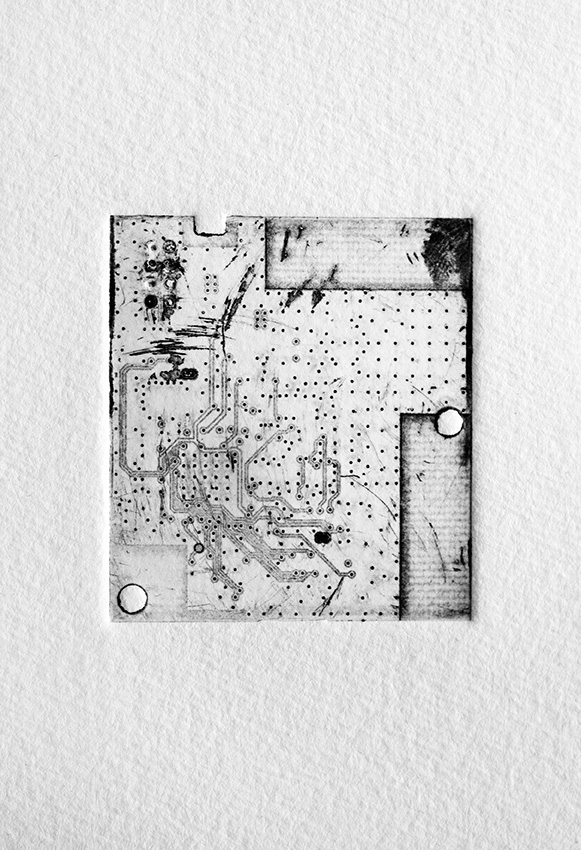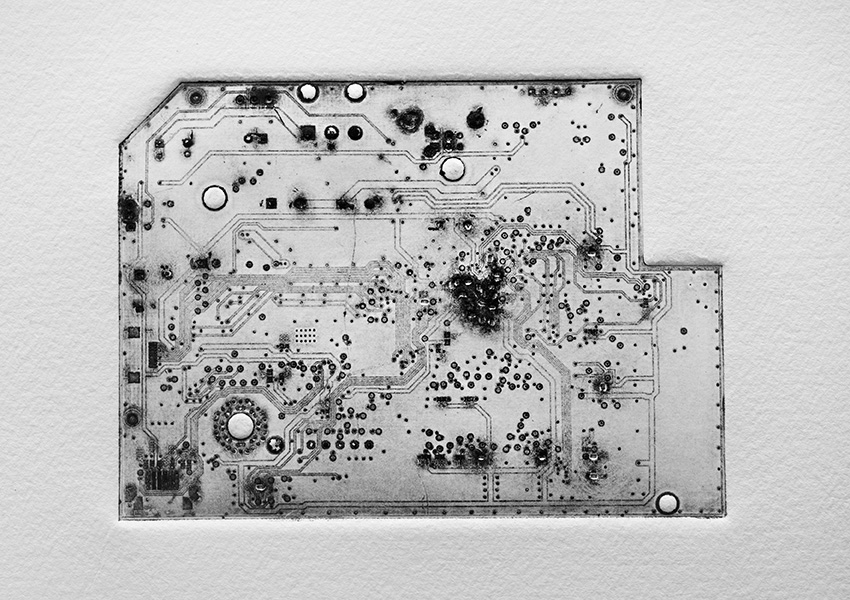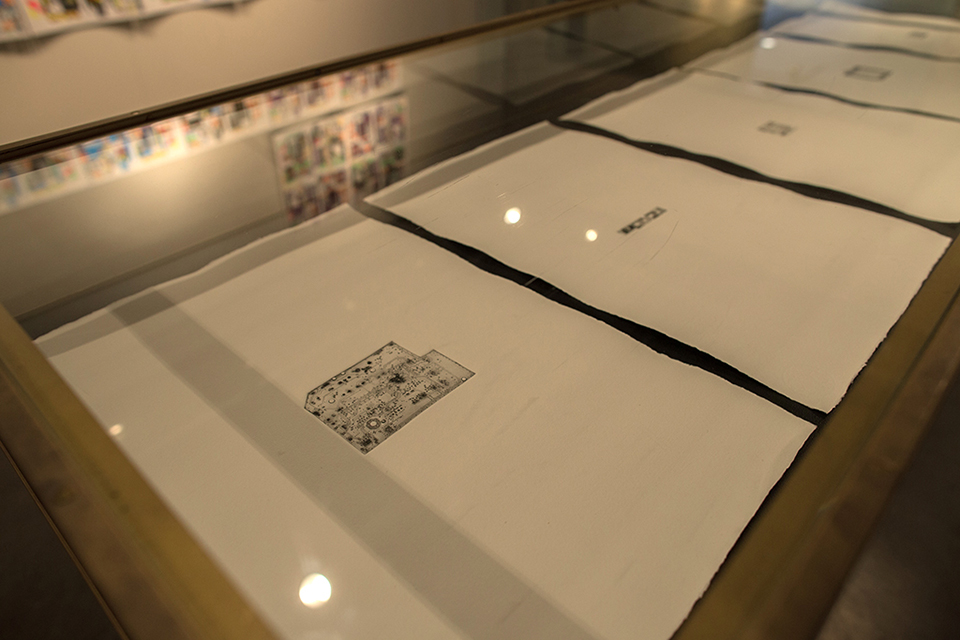 The Etched Inkjet Printer
"How on earth is your HP inkjet printer related to medieval armory?"
How can traditional craftsmanship take place in an ever developing digital world? The ongoing project Grind the Gap was initiated by Plaatsmaken researching this topic. Raised in a digital era, I was asked to find the relationship between the computerized and traditional graphic techniques, without devaluating it's true identity.

The common inkjet printer almost everyone owns was researched, hoping to find traces of old printing techniques. Etching can be found in printers as circuits are made using the same technique. I dissected the circuits from the plastic housings, rolled them in ink and used these as my etching plates. This resulted in 5 detailed prints, showing the often underappreciated beauty of circuit boards and the technological influence of etching.

Never have I set foot in an etching studio. Like many other young designers and artists, I too have been raised in a digital environment. Throughout the years I have observed frustrations between the traditional and digital: "Why use old techniques when it can be done with the help of computers?" versus "Computers can never achieve the same expression and visual effects old techniques can!". In my work I always try to find a balance between the old and new. The project hopes to burry the hatchet showing the innovative influence of the old and the beauty of the new.