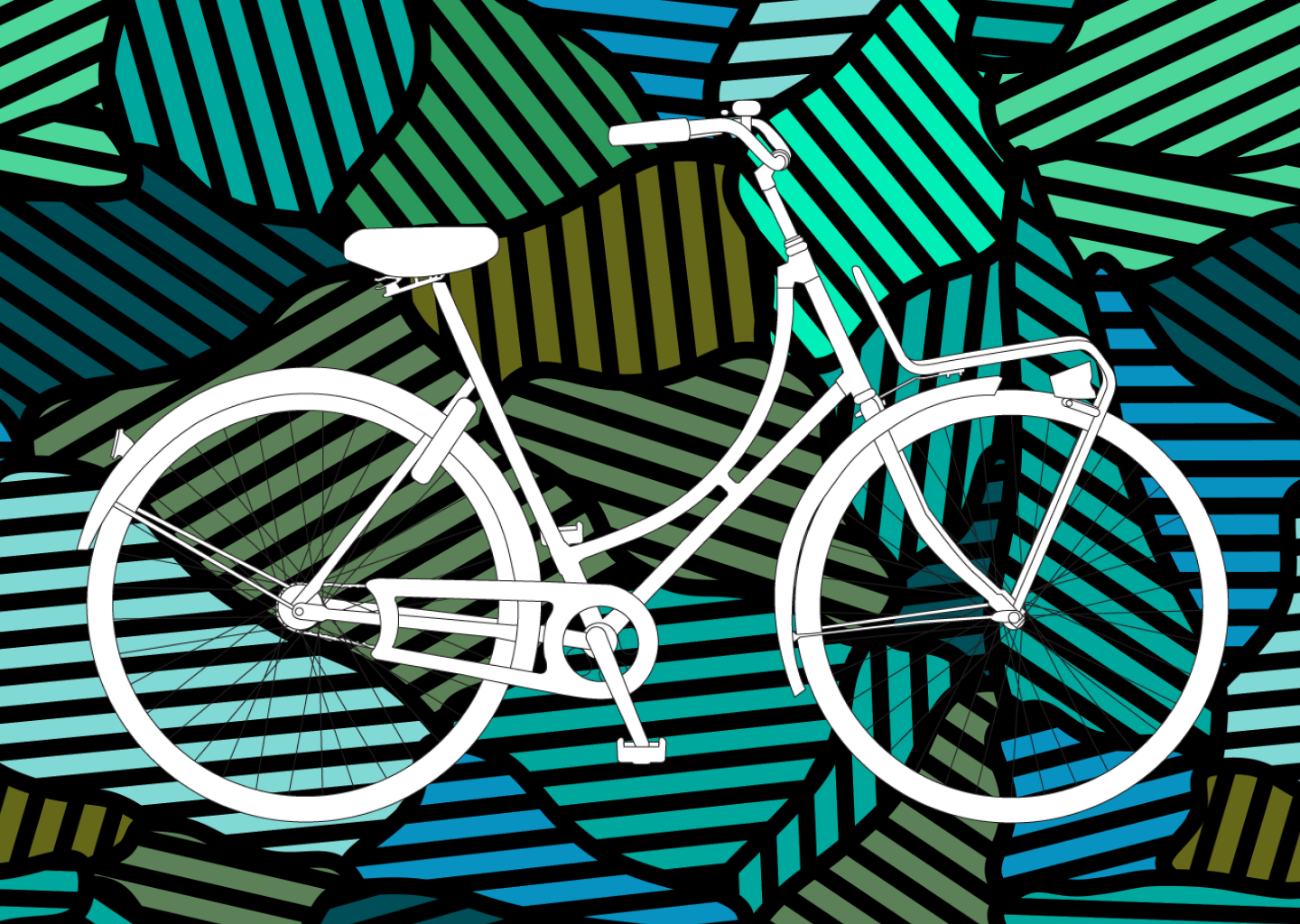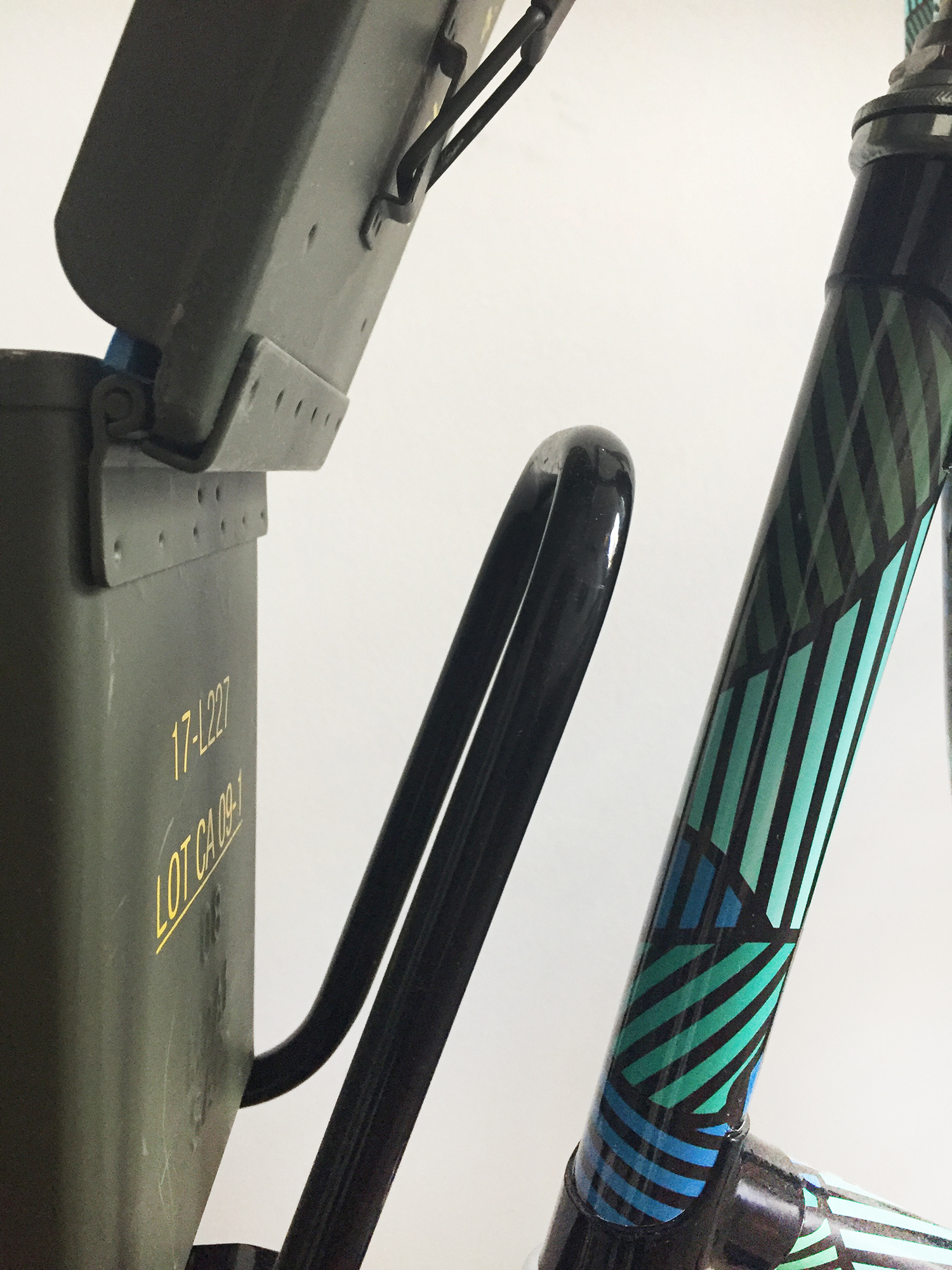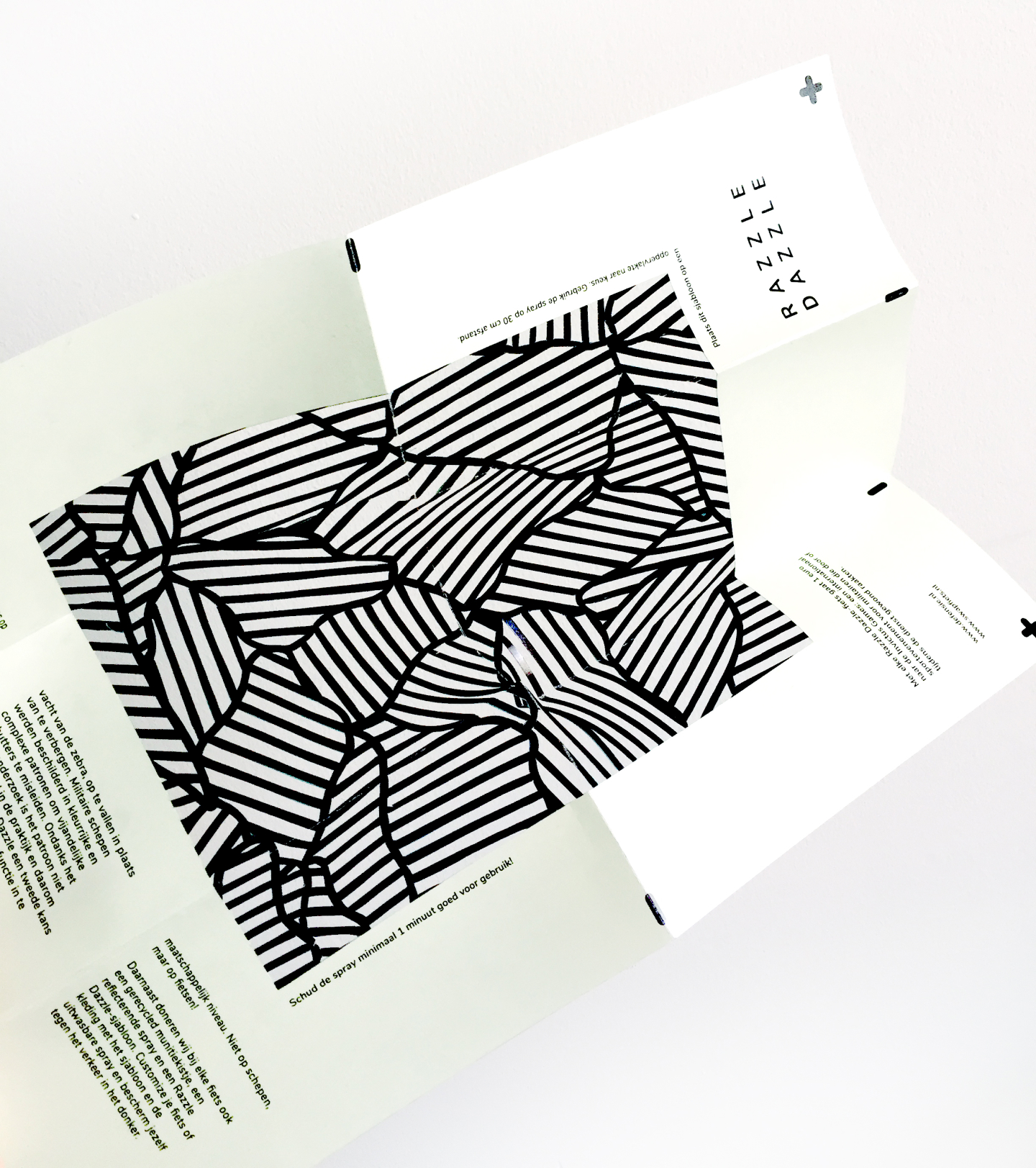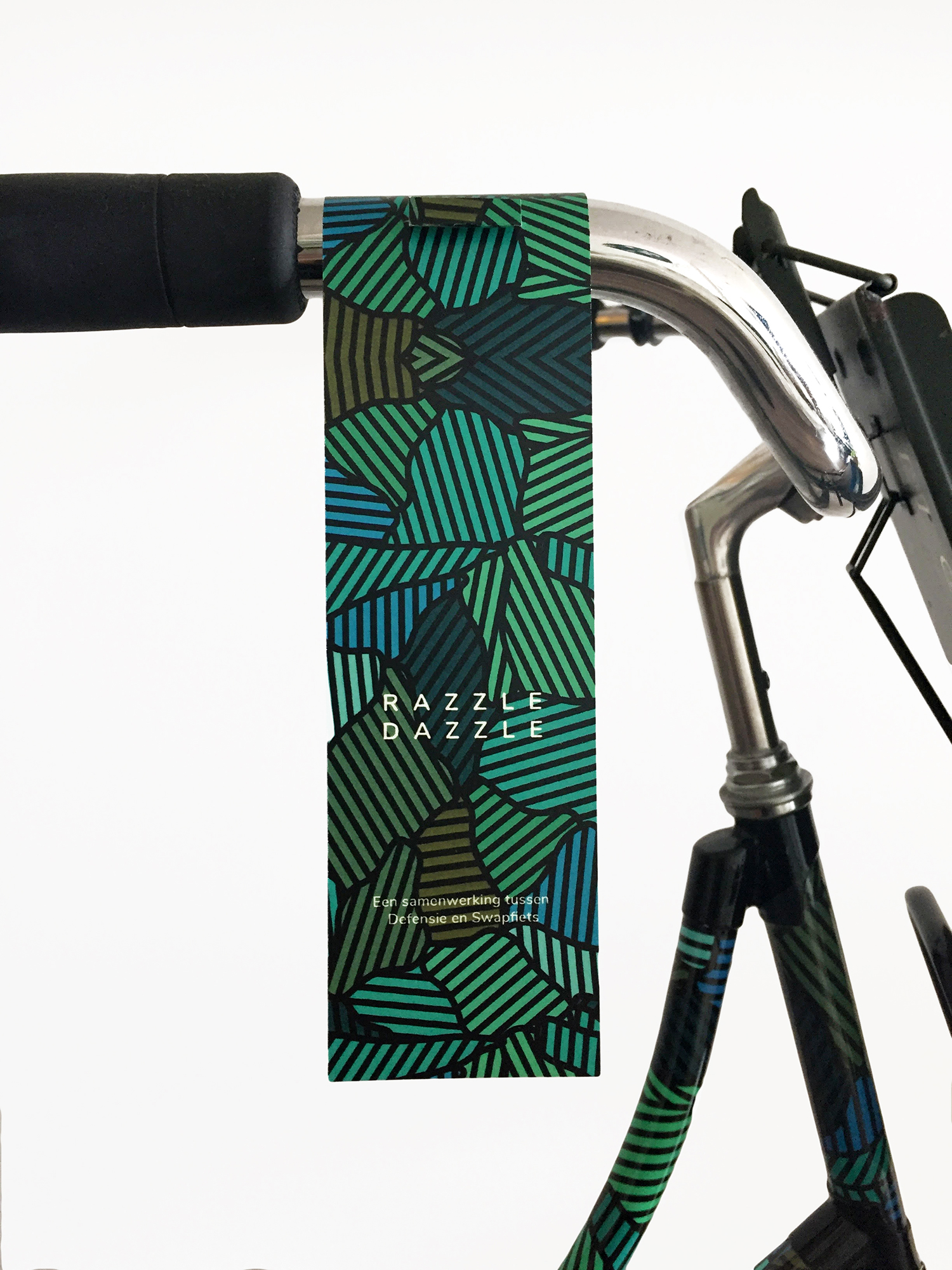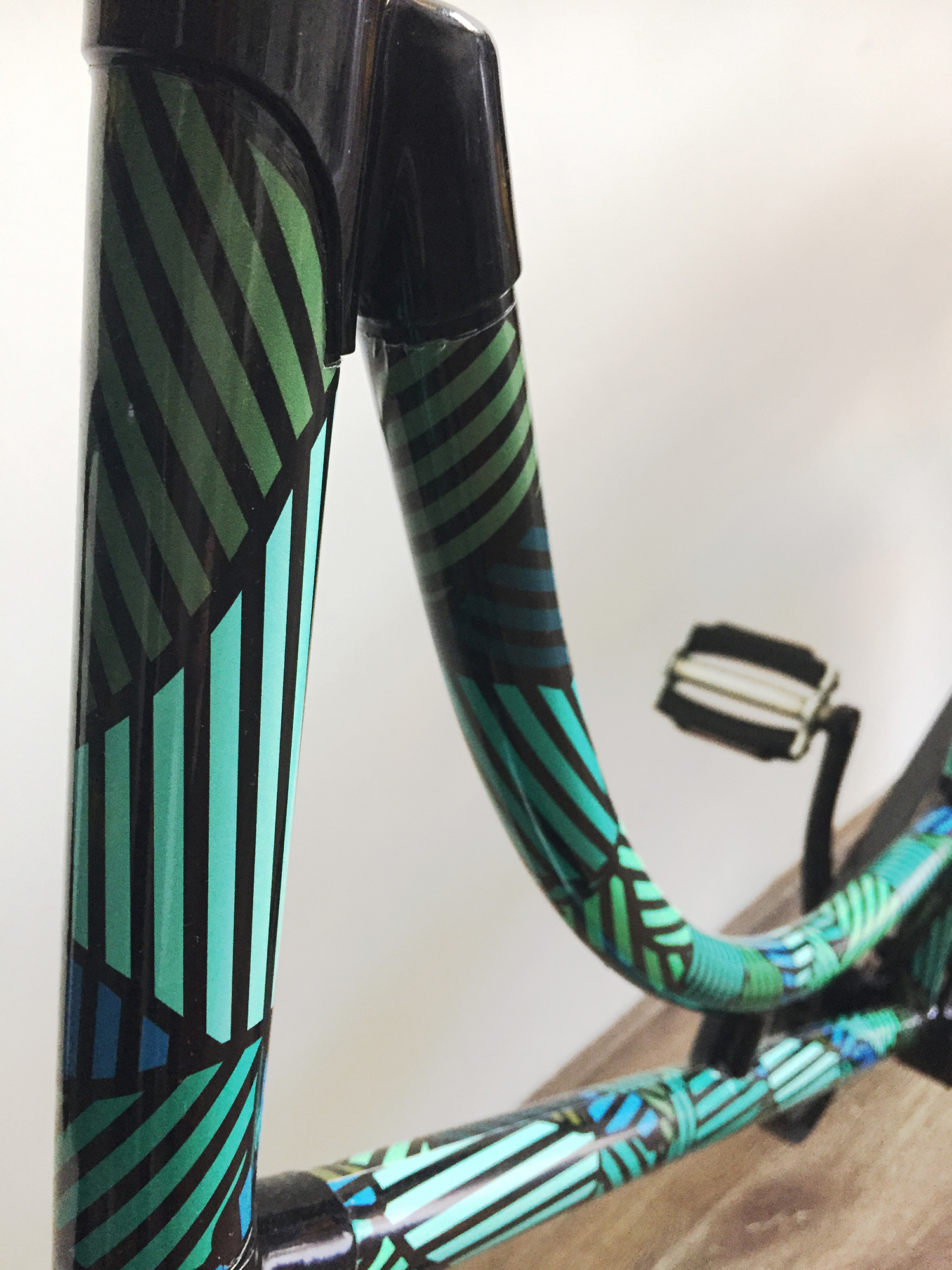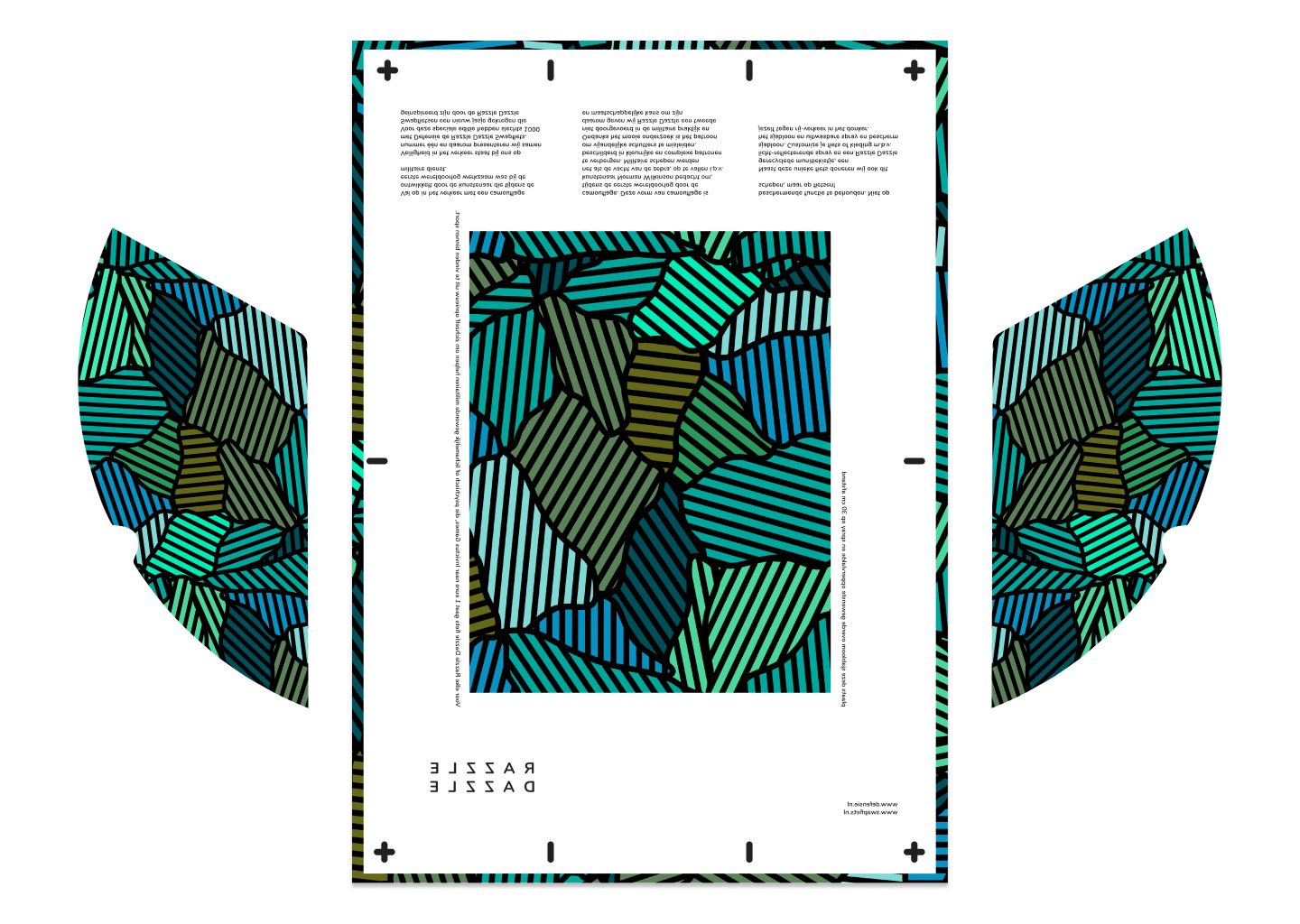 Razzle Dazzle
How to bridge the gap between the military force and cycle service Swapfiets.
This project was initiated by the dutch Department of Defense. The assignment was to conceptualize an idea for Swapfiets, a potential collaborator which enables to re-connect civilians with a modern military force. The initial goal was to increase their recruitment. Additionally the proposal had to support a good cause and be environmental aware. The challenge was to find a suitable design solution to the following questions: how do we bridge the gap between the Department of Defense and Swapfiets? Which military developments are also suitable for social functions? With this collaboration how do we enthuse the consumer (cyclist)? How can we involve the idea of donating in the product? With this collaboration what message do we convey to the public?

A concept and design was delivered consisting of: a limited edition Swapfiets cycle, bike frame sticker, a camouflage-inspired pattern and a brochure.

In 1917 the artist and illustrator Norman Wilkinson decided he could use his artistic skills to protect Allied ships from the Germans. He realised that it was impossible to paint a ship in camouflage that would hide it from the sights of a submarine commander. Instead, he proposed that the "extreme opposite" was the answer. Rather than trying to make a ship vanish on the ocean waves, he developed a radical camouflage scheme that used bold shapes and violent contrasts of colour. His purpose was to confuse rather than conceal, the same way the coats of zebra's have effect on predators. Despite this beautiful thought, his idea wasn't approved by military forces and Razzle Dazzle became relatively unknown for it's science.

As a tribute to Wilkinson a new Razzle Dazzle pattern was created. For this project the science behind his idea was included to protect cyclists by making them stand out more. The pattern design was translated into vinyl stickers enabling consumers to customize their own Swapfiets bicylce. This way a certain number of Swapfiets' cycle's catch the eye amongst all the famous black frame and blue tires. In addition to this, pre-owned military ammunition boxes were given a second chance, now functioning as sturdy bicycle baskets. To stand out in the dark, a special environmental friendly reflective paint was added. The paint came along with a brochure about the project, designed in such fashion that it also functioned as a painting stencil. This way the consumer is able to 'camouflage' their bike in a short amount of time, just like a real infantry soldier!

The prototype was presented and pitched at Swapfiets' headquarters in 2018.